The Wise Woman Immersion
These times are calling us strongly into the next level of our soul's evolution. We are being challenged to step up, speak out, and act to heal our collective shadow and help elevate human consciousness. Women's voices are urgently needed.
It is time for women everywhere to claim our earned wisdom and reinvent ourselves yet again as mentors and leaders for these times.
Join us for the powerful, transformative 

Wise Woman Immersion

– 

A deep creative spiritual journey into your inner wisdom, your next level of personal healing, healing for the collective, and your latest sacred reinvention of yourself.
Community and sisterhood in a group PLUS – Private Mentoring with Ariana each month. (This is NOT available in most group programs.)
The third cohort is now enrolling, starting September 22, 2018. Attend from anywhere – the entire program is online.
Do you:
Have a spiritual life, but worry about making the changes we need in our outer reality?
Experience deep concern and anxiety regarding the chaotic state of our world?
Long to know how to bring your passion for inner and outer change together into meaningful action?
Know deep down that we won't be able to create the external reality we long for until enough of us liberate ourselves from our own limitations?
Are you ready to:
Break free of the doubt, fear, and anxiety that is holding you back from expressing your whole self and your soul purpose?
Step into the highest and deepest version of yourself as a fully empowered Wise Woman and change maker?
Make a deep, sacred connection between the next level of personal healing you know you must do and the collective healing you are so passionate about?
Stop doing it alone and connect with a community of women who are taking this work on in a grounded, inspired, and powerful way?
Move beyond your individual spiritual path to discover the amazing personal and world healing potentials of awakened collective consciousness?
If the above statements ring true for you, you are not alone!
There are millions of us working to find ways to live an enriching personal life and support the elevation of human consciousness for collective healing.
The deep, rich container and collaborative sisterhood of The Wise Woman Immersion may be just the thing for you NOW.
Fill out a short questionnaire, then schedule a Wisdom Activation conversation with Ariana to see if The Wise Woman Immersion is the right fit for you.

In The Wise Woman Immersion, you'll get powerful, transformative tools and techniques to deepen into your wisdom and healing on an ongoing basis, and for collective healing.
Together, we will work with through the tools so that in 7 months, you build the bridge from your inner world to the outer world, access and deepen your inner wisdom, and reclaim your authentic voice so you can speak your wisdom with power and confidence.
You'll have tools to access your inner wisdomand spiritual guidance on a daily basis. You'll  weave together the threads of your life experience and wisdom into a powerful reinvention of yourself as a wise woman.
You also get 1:1 mentoring each month with Ariana to deepen your experience, and get you the specific support YOU need.
In addition to learning new tools, this powerful program is designed to bring you profound new depths of wisdom activation through transformational experiences such as meditations, energetic transmissions, self-discovery exercises, and subtle activism.
---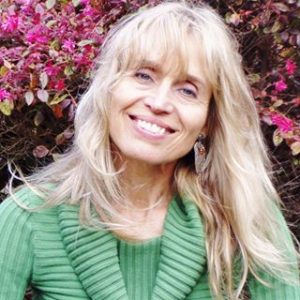 I am loving this Program! Ariana is an excellent teacher, guiding us through processes that reach deep into our minds, hearts and energy fields to reveal our truths now. Claiming all of my life experience and my knowing is my path of self-discovery in this program. I experienced a powerful inner guidance connection through creating my first Soul Collage card. Powerful expressive and gifted parts of me that were stored on a shelf are coming alive again through my voice and heart. Through our self-love meditation I re-awakened compassion for myself, a much needed essential ingredient in my life now. I love the sharing and witnessing with other beautiful women in the program and building the group energy field as a way to uplift and bring balance to the earth, humanity and all life with subtle activism.                – Laurel Ricci
---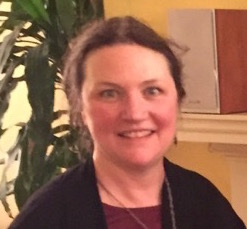 Just being in the presence of searching, loving, thinking women from many different backgrounds is a wonderful opportunity!  And Ariana's spark and depth of knowledge is a great catalyst for learning and growth.          – Helene Milner
---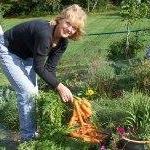 I have been looking for answers to big questions for a long time. I have wondered about so many things.  I have explored, taken courses, taught, read, discussed, dreamed. I have "taken a back seat" in many ways for much of my life. Gradually I started to understand that I do have something to offer and that now is the time to band together with others who seek to throw off whatever has been holding them back, to become a wise elder, to become a part of an awakening that will help bring light into this world that so desperately needs it. I need to get past my issues so that I can fully participate in this new story that is awakening on Earth. That is why I am working with Ariana. Would you like to join us?         – Bonnie Sammons
---

In
The Wise Woman Immersion

, you will:
Learn a profound and creative process to access deep personal and spiritual wisdom that you can use on a daily basis.
Sharpen your capacities to perceive subtle dimensions and receive higher guidance from Spirit. 
Discover and use Subtle Activism, a method for building profound levels of group synergy to affect healing and positive change in the collective.
Reclaim your authentic voice. Release old stories that are stopping you from fully expressing all that you are. Align your inner voice with your outer voice. Speak with power and confidence.
Receive guided meditations you can use over and over to clear, energize, and harmonize your chakras and energy systems.
Learn the Partnership paradigm, and how to use it to align and harmonize your inner parts, and create Partnership with others and with Earth.
Activate your Womb Chakra for higher creativity and greater access to the Divine Mother of All.
Become your highest and deepest potential self, fully sovereign in your own being. Embody and integrate your divine self into your embodied self, and speak in your Soul's Voice.
Envision and begin your next reinvention of yourself in this phase of your life.
Belong to an inspired community of wise women and change makers dedicated to bringing new hope and positive change to the world.
---
Fill out a short questionnaire, then schedule a Wisdom Activation conversation with Ariana to see if The Wise Woman Immersion is the right fit for you.
---
 2 more women talk about what it's like to work with Ariana
(There is some background noise in Simone's testimonial, but please bear with us.)
YES! I'd like to enroll in The Wise Woman Immersion!
Click the button below to schedule a conversation with Ariana.