The Wise Woman Immersion
These times are calling us into the next level of our soul's evolution. It is time for women everywhere to claim our earned wisdom and reclaim our place as mentors and leaders for these times.
Upgrade, integrate, and expand your physical and spiritual selves.
Make more room in your life for creativity, receiving, partnership and LOVE.
Claim your wisdom and your voice.
Make space for deep spirituality on your own terms. Connect with or deepen your connection with your own Spirit guidance.
Heal the wounds of patriarchy and remember your divinity and sovereignty.
Join us for the alchemical, transformative

Wise Woman Immersion

with Ariana Newcomer –

A deep creative spiritual journey into your inner wisdom, the next level of personal healing, healing for the collective, and your latest sacred reinvention of yourself.
It weaves together wisdom teachings from Ariana's 4-decade personal journey, spiritual activism, and channeled guidance for deep healing and transformation of self and world.
This powerful program is designed to bring you profound new depths of wisdom activation through transformational experiences including meditations, energetic transmissions, self-discovery exercises, creative practices, and subtle activism.
The next cohort is now enrolling for May, 2019. Attend from anywhere – the entire program is online. Catch up easily by watching the recordings of missed sessions. Classes meet 3x per month. Class day & time to be determined.
"It has been such a rich experience that's continuing to be a rich experience. Sometimes when I've spent a large amount of money on something, I might regret it later. I don't regret this one, even a tiny bit. It's been worth every penny. I really recommend that if you are feeling at all called to do this, find a way to do it! You will be very happy with the results."  – Dorothy Harding
---
Are you ready to:
Break free of the doubt, fear, and anxiety that is holding you back from expressing your whole self and your soul purpose?
Step into the highest and deepest version of yourself as a fully empowered Wise Woman and visionary?
Make a deep, sacred connection between the next level of personal healing you know you must do and the collective healing you are so passionate about?
Stop doing it alone and connect with a community of women who are taking this work on in a grounded, inspired, and powerful way?
Move beyond your individual spiritual path to discover the amazing personal and world healing potentials of awakened collective consciousness?
Many women are closet visionaries, feeling out of sync with current reality. But you are not alone!
Join your tribe. The deep, rich container and collaborative sisterhood of The Wise Woman Immersion may be just the thing for you NOW.
Come into a supportive community and sisterhood, PLUS receive
Private Mentoring
with Ariana each month. (This is NOT available in most group programs.) Private sessions include energy clearing and healing, ancestral healings, inner parts alignment, information from Spirit just for you, and more.
Fill out a short questionnaire, then schedule a Wisdom Activation conversation with Ariana to see if The Wise Woman Immersion is the right fit for you.
In The Wise Woman Immersion, you'll get powerful, transformative tools and techniques to deepen into your wisdom and healing on an ongoing basis, and help heal the collective.
Together, we will work with through the tools so that in 7 months, you build the bridge from your inner world to the outer world, access and deepen your inner wisdom, reclaim your authentic voice so you can speak your wisdom with power and confidence, and move into the next evolution of your soul purpose with grace and joy.
You'll leave the program with tools to access your inner wisdom and spiritual guidance on a daily basis, and weave the threads of your life experience and wisdom into a powerful reinvention of yourself as a wise woman.
INDIVIDUAL ATTENTION – You'll never get lost in the crowd. Every woman receives 1:1 mentoring each month with Ariana to deepen your experience, and get you the specific support YOU need.
"I have been looking for answers to big questions for a long time. I have wondered about so many things.  I have explored, taken courses, taught, read, discussed, dreamed. I have "taken a back seat" in many ways for much of my life. Gradually I started to understand that I do have something to offer and that now is the time to band together with others who seek to throw off whatever has been holding them back, to become a wise elder, to become a part of an awakening that will help bring light into this world that so desperately needs it. I need to get past my issues so that I can fully participate in this new story that is awakening on Earth. That is why I am working with Ariana. Would you like to join us?"         – Bonnie Sammons
---
In
The Wise Woman Immersion

, you will:
Learn a profound and creative process to access deep personal and spiritual wisdom that you can use on a daily basis.
Sharpen your capacities to perceive subtle dimensions and receive higher guidance from Spirit. 
Discover and use Subtle Activism, a method for building profound levels of group synergy to affect healing and positive change in the collective.
Reclaim your authentic voice. Release old stories that are stopping you from fully expressing all that you are. Align your inner voice with your outer voice. Speak with power and confidence.
Receive guided meditations you can use over and over to clear, energize, and harmonize your chakras and energy systems.
Learn the Partnership paradigm, and how to use it to align and harmonize your inner parts, and create Partnership with others and with Earth.
Activate your Womb Chakra for higher creativity and greater access to the Divine Mother of All.
Become your highest and deepest potential self, fully sovereign in your own being. Embody and integrate your divine self into your embodied self, and speak in your Soul's Voice.
Envision and begin your next reinvention of yourself in this phase of your life.
Belong to an inspired community of wise women and change makers dedicated to bringing new hope and positive change to the world.
Fill out a short questionnaire, then schedule a Wisdom Activation conversation with Ariana to see if The Wise Woman Immersion is the right fit for you.
Wondering if this is really for you? Listen to Barbara's experience with her resistance, misgivings and fear about this level of work.
---
"I've been working since I was 21 with I can't name how many therapists, just to survive. I worked with some of the best of the best. Ariana's got it. I feel her energy actually doing work in me and through me, and accompanying me. That is a very direct experience. And the focus on love and acceptance. I've never known so much love and healing and so much growth and peace in such a short time from anything other than the work I've done with Ariana. My own work with people has shifted dramatically because of our work together."  – Lee Horowitz
---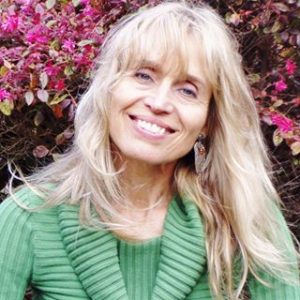 "I love this Program! Ariana is an excellent teacher, guiding us through processes that reach deep into our minds, hearts and energy fields to reveal our truths now. Claiming all of my life experience and my knowing is my path of self-discovery in this program. Powerful expressive and gifted parts of me that were stored on a shelf are coming alive again through my voice and heart. I re-awakened compassion for myself, a much needed essential ingredient in my life now.
Creating SoulCollage® cards was very powerful for me – getting in touch with parts of ourselves, parts of our experience, opening up our vision to a new experience – the SoulCollage® cards help to connect with ourselves in ways that are very beautiful and powerful.
I love the sharing and witnessing with other beautiful women in the program and building the group energy field as a way to uplift and bring balance to the earth, humanity and all life with subtle activism.
I really thank you for having the personal sessions as part of a group program. It's so important in how we process what's coming up, and how you hold space for that – to help us not only get in touch with what we're really feeling but then to access a new evolving wisdom about it all. Thank you so much for holding the space for us, for adding your wisdom. And yet your wisdom is so open that it supports all of our wisdom to emerge. Thank you so much for everything that you do. You're a very beautiful being."              – Laurel Ricci
---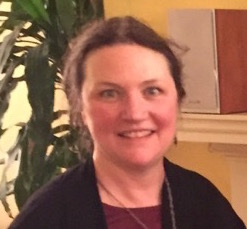 "Just being in the presence of searching, loving, thinking women from many different backgrounds is a wonderful opportunity!  And Ariana's spark and depth of knowledge is a great catalyst for learning and growth. In this community, you can take things as literally or as figuratively as you want. As long as you are able to stay open to other people's gifts and graces, you may receive wonderful, wonderful spiritual insights and strengths through the community. If we are socially constructing our experience, this is a great community to do it in.
Working with the culture of partnership has helped me tremendously. My son had a really bad reaction to a head injury this summer. When I took away the culture of domination, I saw that I do not have the need or right to dominate him, but I can partner with him. That has made a tremendous difference in our relationship, and his openness to his dad and to me. That practice not only transforms your view of the wider world, but it can be so important to your heart and your mind. It has been to my heart and my mind.
One of the most powerful parts of the program was the Subtle Activism. The use of subtle energies was very powerful for me. We often to feel powerless in face of what's happening, say, in Syria, or the homeless problem literally across the street from me. To harness our psychic energy that way was very powerful for me, and very worth the time, effort, money, mental energy. Just a good gift."                                              – Helene Milner
---
Fill out a short questionnaire, then schedule a Wisdom Activation conversation with Ariana to see if The Wise Woman Immersion is the right fit for you.
---
I've been so impressed with Ariana's wisdom, and her ability to clarify what's going on in a situation. She has a good, incisive way of looking at what's going on in my life, and is able to verbalize the transformation that's occurring in a way that's really uncommon. That's been the most powerful part of my experience. Ariana is quite wonderful.  – Hannah Lynn Mell
---
Being in this circle of women, the partnership we created, working together to change the world, to create a more compassionate, caring society has been wonderful. I'm taking the partnership work into circles near me, and to the youth I mentor in 4H, trying to create a better world, and a better future for our children, our grandchildren, our great grandchildren, and seven generations into the future. This program has helped me bring out my voice more. Ariana focuses a lot on helping everybody believe in your voice and yourself and get that voice out. Believe in yourself so you can spread the partnership we need in the world.   – Janet Tilp
YES! I'd like to enroll in The Wise Woman Immersion!
Click the button below to schedule a conversation with Ariana.